The exterior of the cabinet is in poor condition. The wood is cracked and peeling. We do not know in what environment this sewing machine was stored, but it was already damaged when we received it. The cabinet doors open up, revealing 3 drawers with swing-out compartments. The condition of the actual sewing machine is opposite that of its cabinet. The machine is still operable and in perfect working condition. This is further justification that one should not judge a book by its cover.We do not know the history of the machine as it was handed down by a family friend. She also does not know the full history of the machine. A serial number engraved on the machine should provide some clue to its age. The serial number is AD813047. An instruction manual for a Singer Sewing Machine Model No. 66, revised in 1929, was found in one of the compartments. There is extensive damage to the manual by sewing machine oil, but the instructions and wording are still easily readable. The pages of the manual are very fragile and delicate due to its age.With some restoration, this sewing machine can be a very beautiful, and still operable, antique.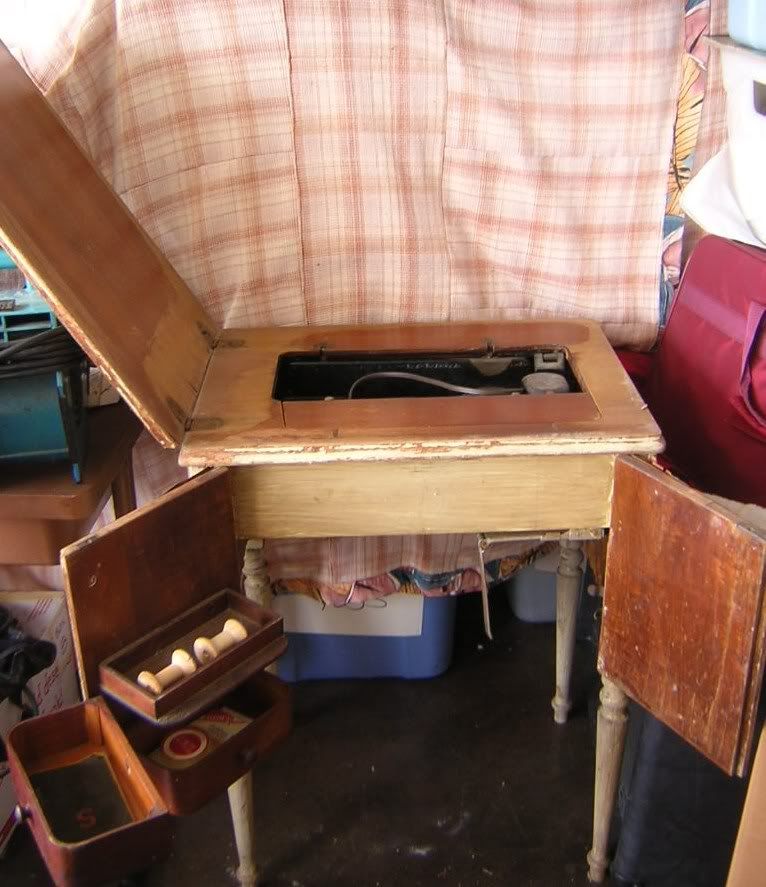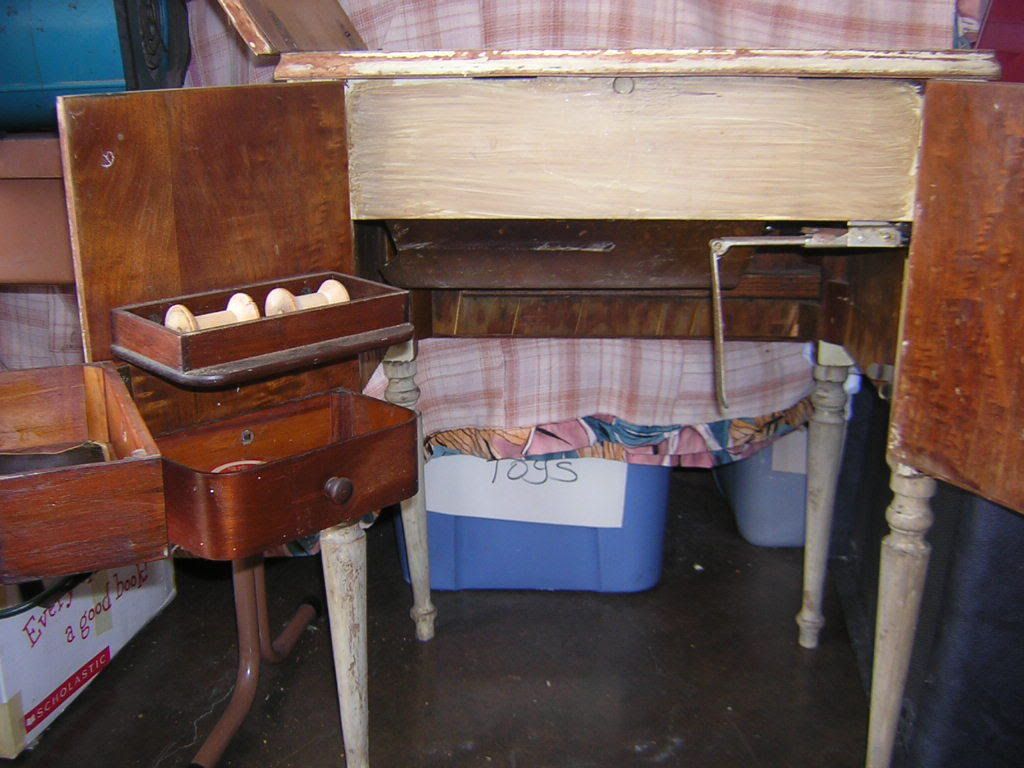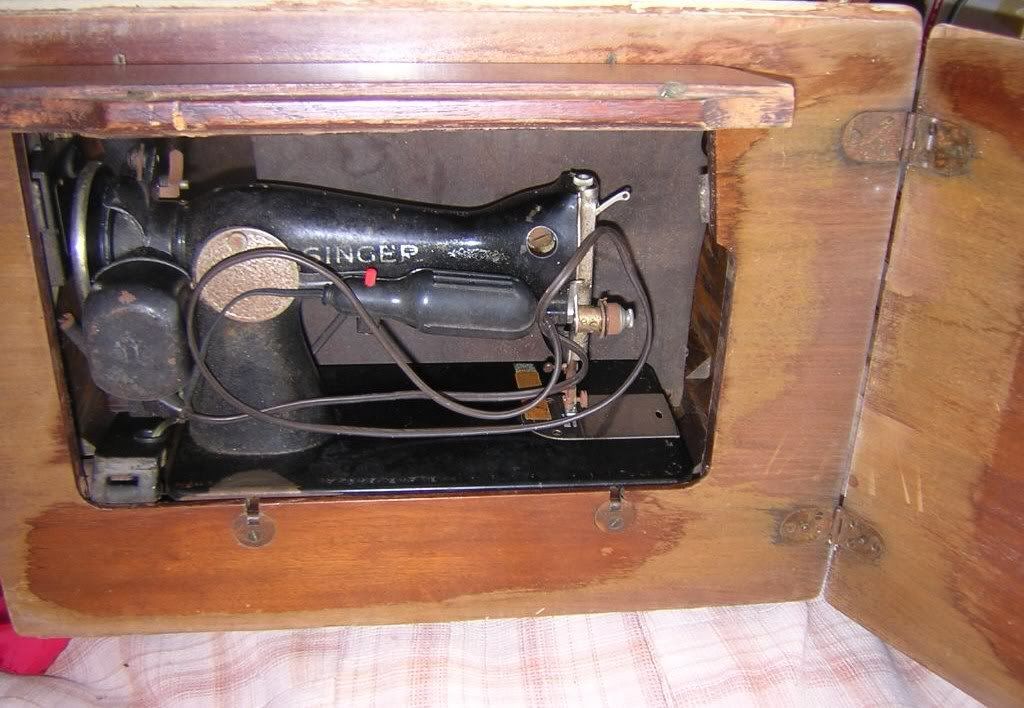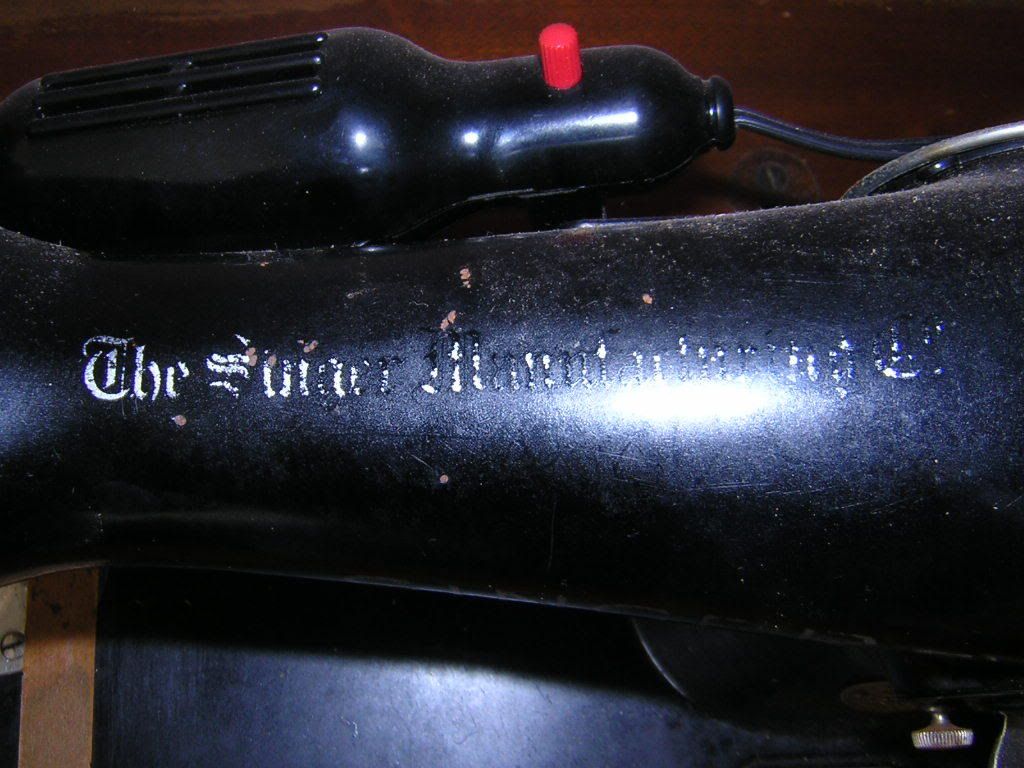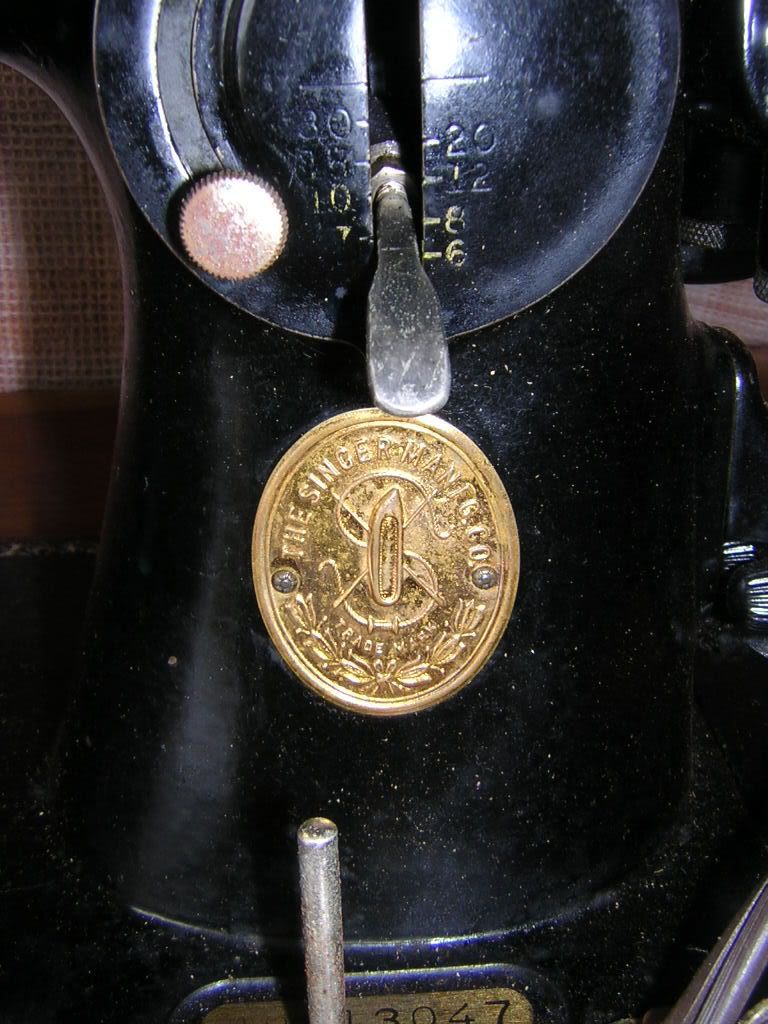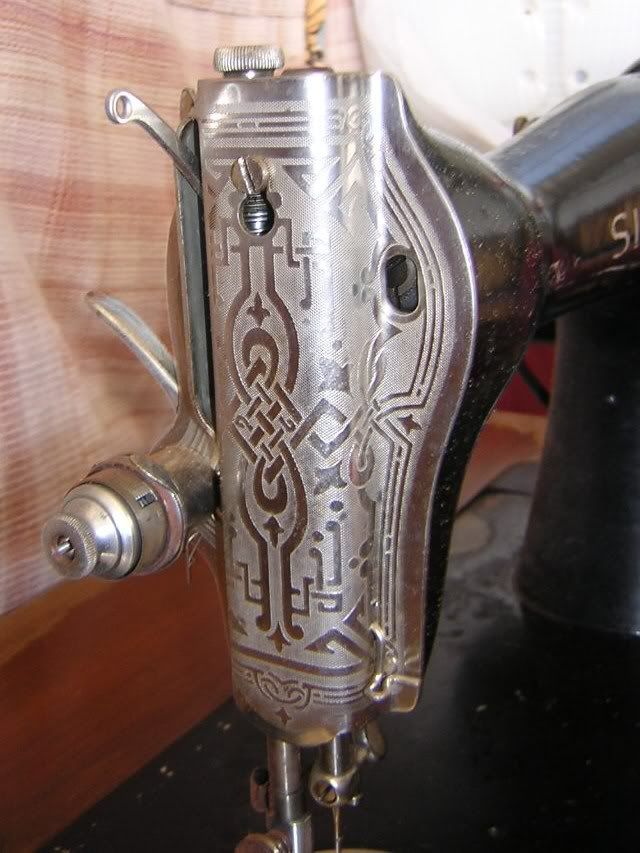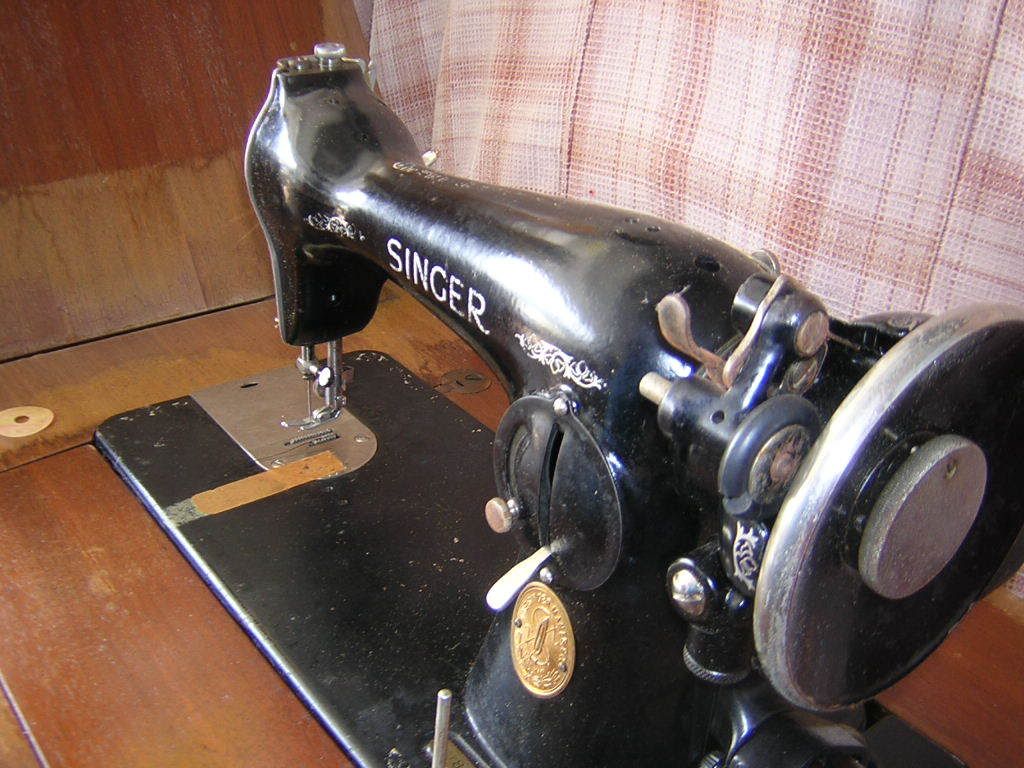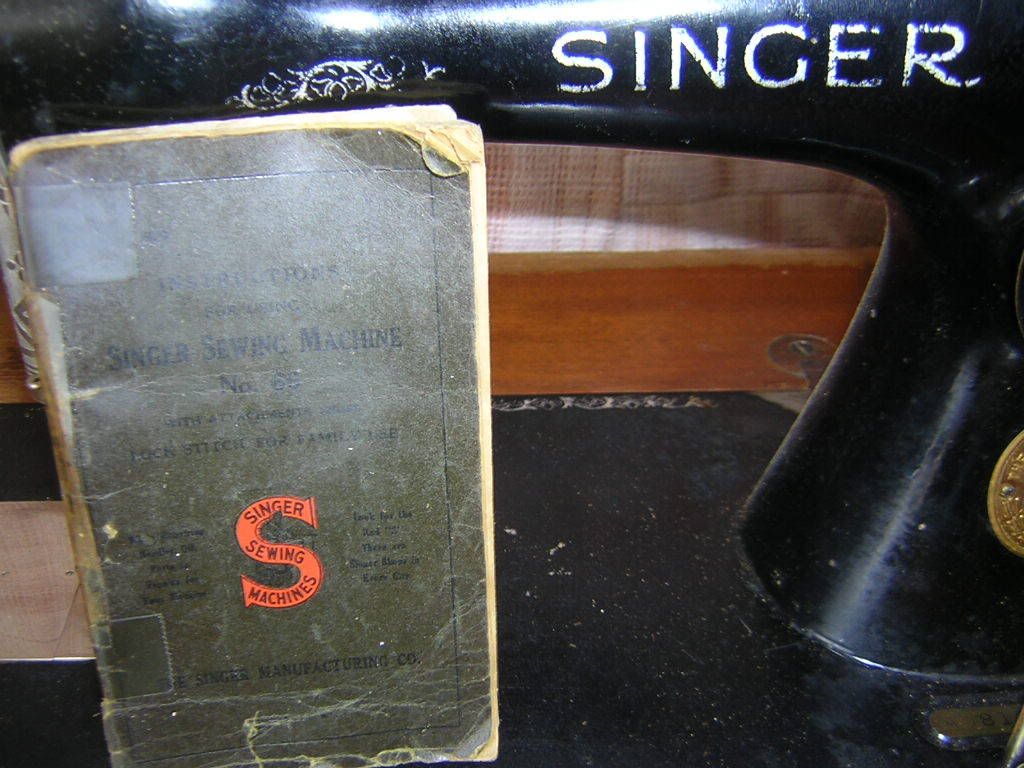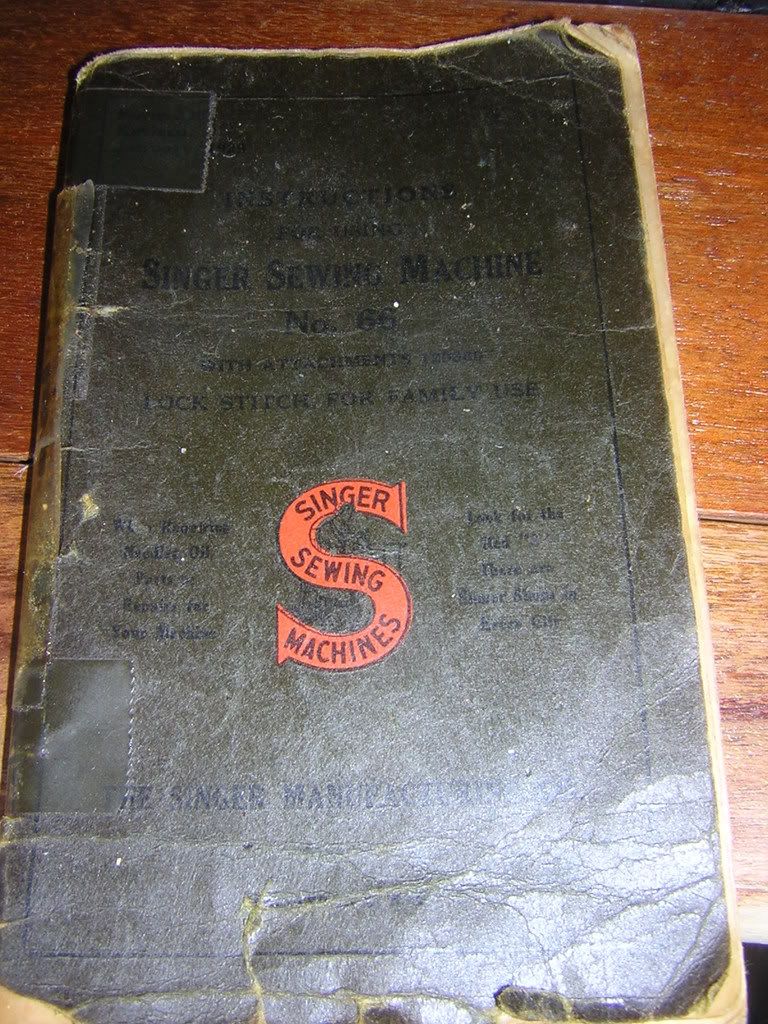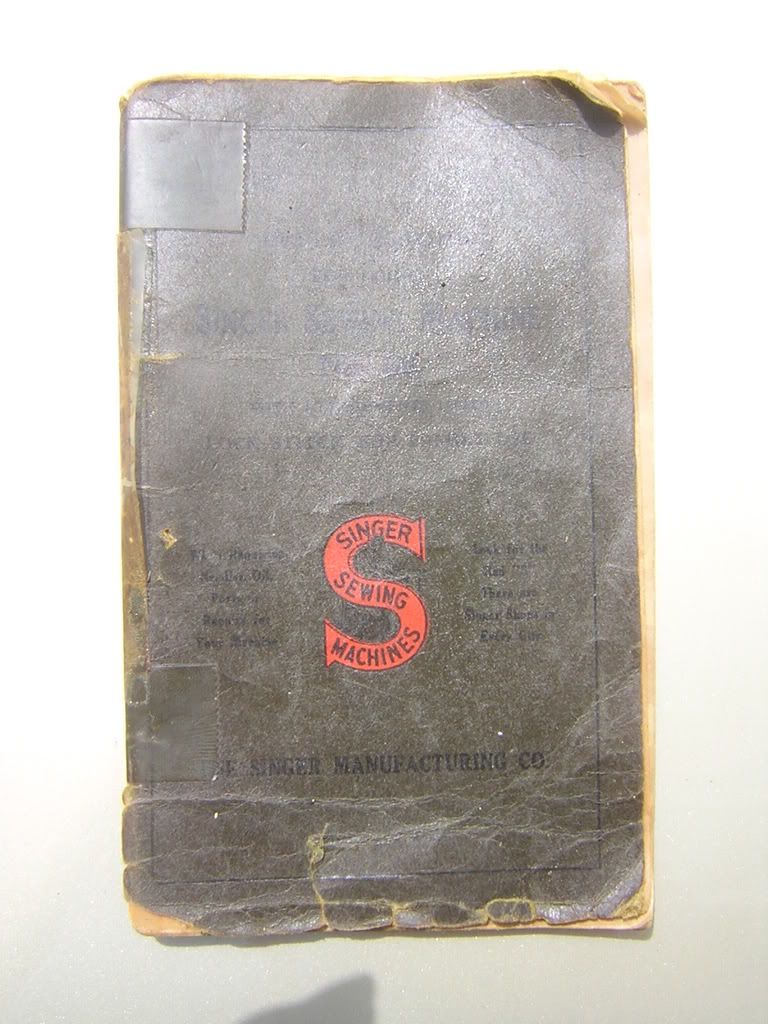 Distinguishing marks:
Top of sewing machine marked "The Singer Manufacturing Co." Side of machine has gold emblem "The Singer Manfg. Co. Trademark." Serial number AD 813047
Date Period:
Late 1920s to early 1930s
Size and dimensions of this item:
Cabinet: (Length) 22.5 in. x (Width) 26.25 in. x (Height) 13.5 in; Height of legs: 16.5 in.
History:
We know little about the history of this item. It was given to us by a family friend who did not want it anymore. Inside the cabinet drawers, there is an instruction manual dating back to 1929.