BICENTENNIAL ROCKING CHAIR
The stamp on the back (bottom-hard to see) says that it's "Series A, Number 1158 out of 2500"
Dont know much more then that. The rocker is in absolutely amazing condition..doen't really look like it has ever been used to be honest. It was passed down from an old woman who had it passed down from her mother.
It is a very beautiful piece...looks to be made out of a dark cherry wood of some sort.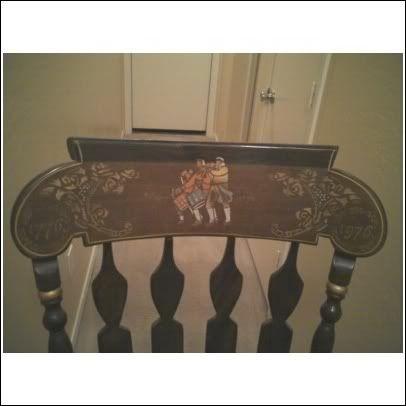 Medium:
Looks to be a dark cherry wood
Distinguishing marks:
Hand carvings and hand painting (pictures included)
Date Period:
1776-1976?? Not really sure...
Size and dimensions of this item: